"Are holiday lodges a good investment?" is a question we're asked a lot here at North Lakes Country Park.
… and our answer is a resounding "absolutely!" every time – and for a number of different reasons!
In fact, our current holiday homeowners at the park completely agree, and have told us some of their own thoughts on why they think investing in a holiday lodge is such a great thing to do, all of which we've shared below.
So, if you're wondering whether to invest in a luxury holiday lodge yourself, be sure to read on!
Holiday lodges are a fantastic investment in:
1. Your mental wellbeing
The hustle and bustle of daily life, while exciting, can be particularly draining on our mental health.
Research shows that travel and having somewhere you can escape to that's yours can have a positive effect on your mental wellbeing, as it gives you the opportunity to take a break from these stressors while giving you the chance to experience new things, meet new people and boost your creativity.
What's more, you won't have the added anxiety of wondering what to pack or where you can find the facilities you need, as everything will be there ready and waiting for you when you arrive at your lodge (you can find out more about this in our guide to luxury lodges in the Lake District)!
2. Your family and friendships
Going on holiday together is one of the best ways to strengthen your relationships with family and friends.
This is not only because you'll be able to create wonderful memories together while you're out and about or relaxing at your lodge, but because it offers the chance to improve your communication with each other and break away from your usual routine.
Holiday lodges are a great investment from this point of view, because it means that you'll get the opportunity to take breaks with family and friends as often as you like, rather than just once or twice a year.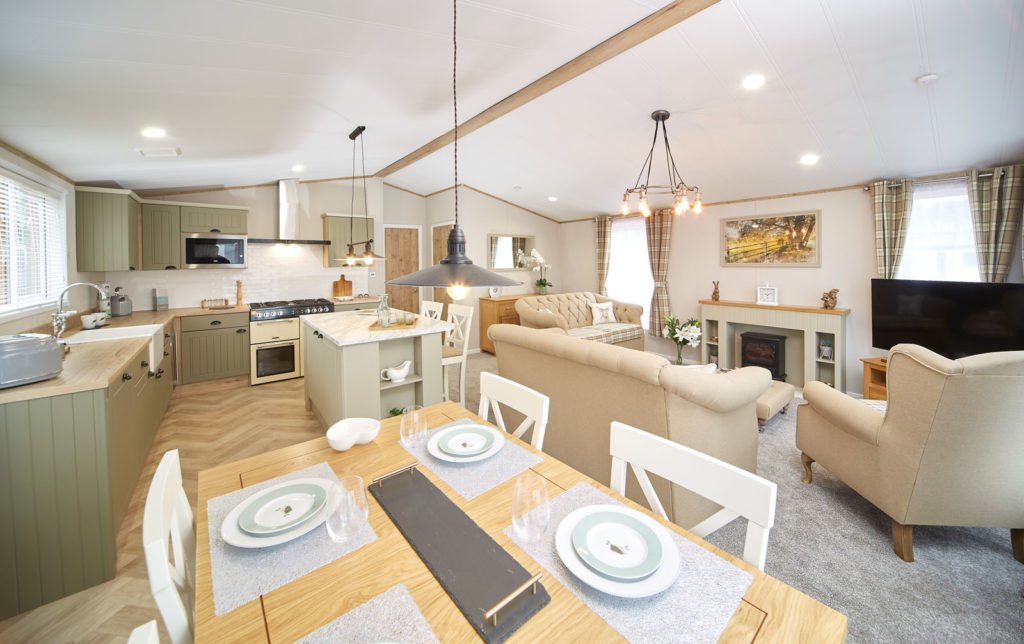 3. Your sense of belonging
When you purchase a holiday lodge, it is not only the lodge you get, but access to the park your lodge is situated in, and the community of people who also own lodges and static caravans there.
Here at North Lakes, for example, we have a fantastic community of likeminded holiday homeowners who often meet up to enjoy each others' company, and who are eager to welcome new lodge owners into the fold!
4. Your holiday budget
One of the biggest drains on a holiday budget is hotel or bed and breakfast bookings, which means you'll have less to spend on other parts of your holiday, such as food and entertainment.
However, by owning your very own holiday lodge, there's no need to worry about booking alternative accommodation, and means that you can invest your budget in truly enjoying every aspect of your time away!
5. Your overall quality of life
As stated by Willerby (one of the designers of the holiday lodges we have for sale here at North Lakes), investing in a holiday lodge means investing in your quality of life.
From all the benefits outlined above (your mental wellbeing, your relationships, recreation time etc.) to your physical health, your comfort and happiness, the opportunity to learn and try new things, your sense of freedom and much more, there's truly no end to the positives that owning a luxury lodge can bring you – especially in the Lake District, one of the most beautiful places in the UK!
Thinking about purchasing a holiday lodge?
Now we've answered the question "are holiday lodges a good investment" on paper, we'd love to show you that they are to you in person with a viewing of the luxury lodges we have for sale here at North Lakes!
So, if you've read this blog and are now considering owning a holiday lodge of your own, don't hesitate to contact our team for a viewing and guided tour of our park today.