If you're thinking about buying a static caravan in the Lake District, the Solway coast is, without a doubt, the best place to look.
There is so much joy to be found in Solway coast caravan parks; from their incredible natural surroundings to the comforts and pleasures of the caravans and luxury lodges themselves!
In this blog, we've narrowed down all the best things about owning a holiday home on the Solway coast to our top four – so, if you're thinking about becoming a holiday homeowner in this incredible part of the world, be sure to read on…
Here are the four best things about owning a caravan at a Solway coast caravan park:
1. You'll be able to enjoy the Solway Firth experience all year round
The Solway coast is classed as an area of outstanding natural beauty. So, when you choose to own a caravan at a Solway coast caravan park, you'll also be choosing to immerse yourself in the very best of British nature.
The Solway Firth experience, a selection of seasonal walks along the Solway coast, is just one of the ways you can make the most of your trips.
And the best part is, because you'll be the owner of your caravan, you can visit as often throughout the year as you like – for example, North Lakes Country Park, situated on the shores of Solway Firth, is open all year round!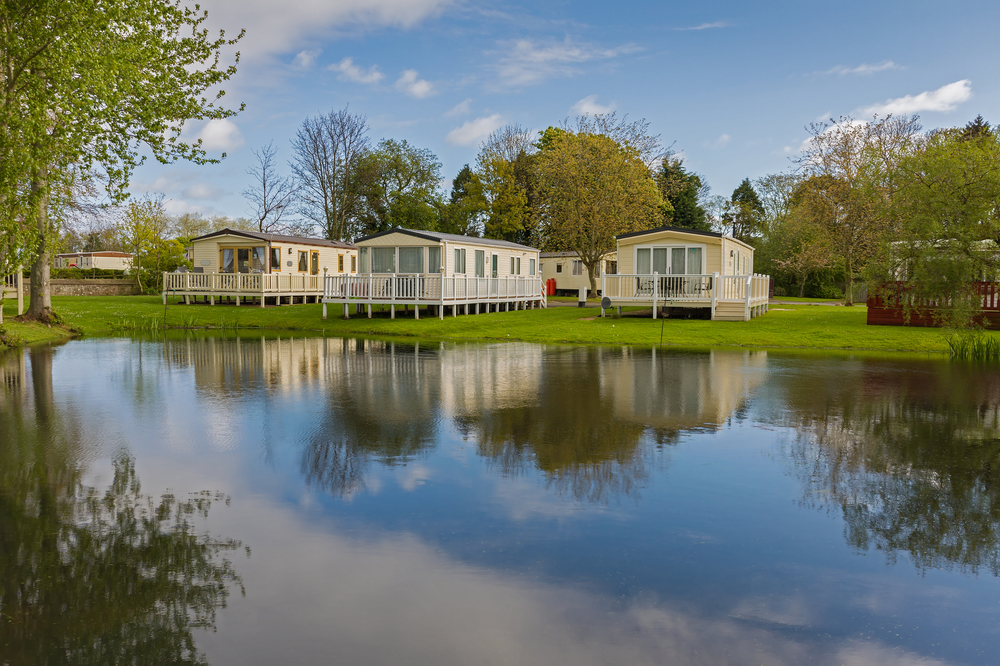 2. You'll be within easy reach of the Lake District's most famous lakes…
The Solway coast is located in the county of Cumbria, home to the world-renowned Lake District – and by owning a caravan at a Solway coast caravan park, you'll be within easy reach of this stunning part of the country!
Here at North Lakes, for example, our caravan park is a just over an hour away from Windermere, under an hour from Ullswater and a mere half an hour away from Bassenthwaite Lake, providing the perfect pitstop between your lake trips.
What's more, you'll be close to a wide range of other exciting attractions, such as the city of Carlisle, the Victorian seaside town of Silloth, Sandylands Pool and Spa and more, as well as being on the border of Scotland.
3. … Whilst being able to escape the hustle and bustle of tourism
While the Lake District is undoubtedly awe-inspiring, it is also a major tourist hotspot in the UK. This means that it can get very crowded, particularly during peak holiday season.
One of the many beauties of Solway coast caravan parks is their tranquil, peaceful atmosphere, secluded from the most touristy areas of the Lakes, while still being on the doorstep of its own gorgeous natural environment.
So, at the end of a day's visit to the Lake District's better-known spots, you'll be able to escape to the serenity of your Solway coast caravan park, away from the crowds. It's one of the reasons North Lakes Country Park specifically is known as the Lake District's hidden gem!
4. When you're exhausted from the day's adventures, you can relax in the comfort of your caravan
With so much to see and do in and around the Solway coast, you'll be in need of a comfortable place to rest after a day of adventuring – and holiday homes at Solway coast caravan parks offer a cosy bed or comfortable sofa just a few short strides away!
As an example, our caravans and holiday homes at North Lakes are the very picture of comfort and relaxation, providing a spacious, selectively furnished and beautifully decorated home from home that you can enjoy for a lifetime.
What's more, because we're in such a quiet location, you can be sure of a full, undisturbed rest – which is exactly what going on holiday is all about!
As you can see, holiday homes at caravan parks on the Solway coast have so much to offer.
If you're planning to purchase a caravan or lodge in this amazing corner of the globe, be sure to arrange a viewing with us at North Lakes – we'd be delighted to show you around the caravans and lodges we currently have for sale, and give you a guided tour of the park. You could even have a first-hand explore of the Solway coast while you're here!