So, you've decided to make the Lake District your holiday home from home.
Congratulations! You've made a fantastic choice; one that will set you up for a lifetime of incredible holiday experiences and endless happy memories.
However, there is still one very important decision you need to make; and that is which of the many private caravan parks in the Lake District that you want to make your holiday hub through a caravan purchase.
There are a lot of different factors to take into consideration before you make your choice; all of which we've shared below in order to help with your decision!
6 things to consider when choosing between private caravan holidays in the Lake District:
1. The park's precise location
Covering 2,362 km², the Lake District is a large place; and while this gives you lots of choice of caravan parks, it does mean you'll have to think hard about what you want available nearby!
For example, are you after a place that's as quiet, remote and immersed in nature as possible, or do you want to be within a stone's throw of the area's best attractions and entertainment? Or perhaps you're looking for something in between?
Your first course of action should therefore be to research all the different caravan parks at the Lakes, and where exactly they're situated.
For example, here at North Lakes, we are considered the Lake District's hidden gem, as we're located in a calm, tranquil location, but are also just a short drive away from the Victorian seaside town of Silloth, as well as being on the fringes of the stunning Solway Firth coast and quick trip up the road from other local beaches.
This means that you can enjoy the best of both worlds when you purchase one of our caravans!
2. The calibre of the caravans themselves
Once you've narrowed down your list of private caravan parks in the Lake District by location preferences, the next step is to have a look at their range of caravans available for sale.
Consider aspects such as:
Size
How many people are you planning to bring with you on your trips? Will the caravans on offer be able to fit everyone comfortably? And this isn't just on the inside; do the caravans on offer have surrounding decking? And plenty of space between neighbouring caravans?
Price
Do the prices of the caravans available fit within your predetermined budget? Or are there finance plans on offer that you can take advantage of
Adaptability
Is there potential to make the caravan totally your own in terms of comfort and style?
Location
Are there good views from where the caravans are situated? Is it likely to be as peaceful as it ought to be?
At North Lakes, our caravans available for sale tick all the above boxes, coming in a range of sizes and fitting numerous price brackets. We also have different finance plans available should you require them.
What's more, they offer scope to add your own personal decorations and flair, can be adjusted to suit your needs, and boast incredible views of our stunning 22-acre lake!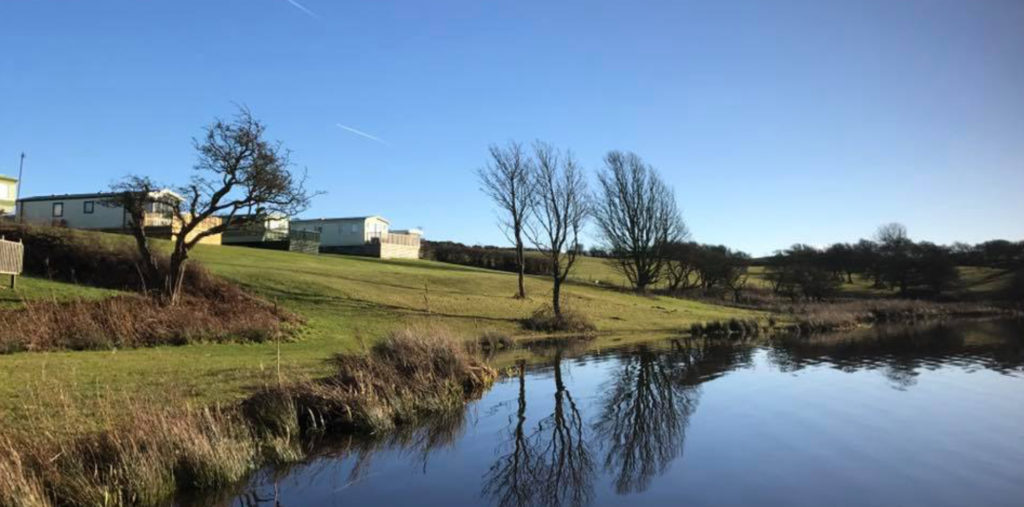 3. What facilities are available on site
Once you've picked out the parks with the best caravans, it's time to find out whether those parks also have the facilities you need.
For example, what is the parking situation like? Is there an on-site shop? What about phone signal and Wi-Fi? Here at North Lakes, for example, we have double parking bays, piped gas, fibre optic broadband and more!
Additional tip: Find out whether your parks of choice are currently undergoing development work, and if so, when this is likely to finish.
Although this means the park will be improved upon in the longer term, staying at the park while work is being completed may be disruptive to your holiday.
4. Who you want to come with you
As well as taking the size of a park's caravans into consideration, you should also find out whether your parks of choice are family-friendly, or welcome adults only.
This way, whether you're hoping to find somewhere to accommodate your family adventures or enjoy a child-free break, you'll know well in advance of making a caravan purchase if the park is right for you.
For example, while children are a rare sight here at North Lakes, they are very welcome at the park should you wish to bring them!
5. How often you'd like to visit
While some private caravan parks in the Lake District are open all year around (North Lakes being one of them), some will only be open for specific seasons – which is something you'll need to consider if you want to be able to stay at the park at the drop of a hat!
6. Whether it has the "wow" factor you're after
Now that you've narrowed down your list of prospective private caravan parks in the Lake District, it's time to plan some visits to see if they steal your heart.
After all, a picture on a website might tell a thousand words, but this can never truly compare to visiting the real thing and seeing how it makes you feel in the flesh!
With that in mind…
Would you like to arrange a viewing of North Lakes Country Park?
As mentioned above, we are considered the Lake District's hidden gem, and are proud to be one of the few private caravan parks in the area that can accommodate nearly every holiday homeowner's desires.
To arrange your viewing of the caravans available for sale at North Lakes and take a look around the park, get in touch with us today. We're quite positive that it will take your breath away…